A precarious time for the travel industry means it's the perfect time to go guided while saving money!
If you've been paying attention to the news at all this summer, you've probably caught wind of the fact that certain sectors of the travel industry are well…sort of a mess right now. In July, the New York Times ran an article entitled "Understanding the summer air travel mess." Politico published one called "Air travel is a hot mess," and the Washington Post's contribution was "Summer travel is hell this year." You get the idea.
Between staffing shortages, skyrocketing gas prices, inflation, and an abundance of travelers anxious to get back out into the world after a years-long pandemic, it doesn't come as a shock that things aren't running all that smoothly. Does that mean you should put off your travel plans another year or cancel that trip you have booked? No, it absolutely does not. But it does mean you should plan wisely. And if you've never taken a guided tour before, the flexibility, ease, reliability, and adventure they offer are looking mighty appealing in this post-pandemic hot mess of the world.
5 Reasons Why Going Guided Makes More Sense
The details are covered. From hotel reservations and transportation to dining and cultural experiences, going guided means you can save your precious time and leave the tedium of scheduling and booking to the pros. Forget the virtual queues and on-hold music. When you choose one of Collette's guided tours, you get a carefully crafted vacation without the hassle and pressure of planning it.
 
Big, life-changing experiences, without the stress. Going guided means traveling in comfort and ease—without sacrificing the adventure, wonder, and exhilaration of an extraordinary vacation. Collette's industry professionals have traveled the world in search of the best accommodations, dining, and transport so you don't have to plan around the good (or bad) reviews of strangers on the internet.
 
You're not alone, even if you are. When we ask our travelers what they like most about touring with us, we consistently hear the same two answers: the invaluable knowledge and affability of our Tour Managers, and the friends made along the way. Collette tours are packed with big experiences and plenty of free time to do your own thing, but friendships forged with fellow travelers are a pretty nice perk.
 
Smaller group sizes. Traditional guided tours are great for seeing big-ticket attractions and bucket list destinations, but smaller group tours give you access to more cultural experiences, boutique hotels, and eclectic eateries than ever before. Collette's small group Explorations tours are designed to take curious and adventurous travelers like you into the cultural heart of each destination, for an experience that is authentic and unforgettable.
 
Unrivaled travel protection. With much of the world being on the cusp of entering the endemic stage of Covid-19, travel restrictions are steadily lifting. But if there's anything we've learned from the pandemic, it's that things can change—fast. While we can't predict or dictate travel guidelines or CDC updates, our industry professionals are always on hand to make sure your safety is the top priority. Beyond this, Collette offers a travel protection plan that gives you the flexibility to cancel your trip at any time up to 24 hours before your departure date and get your money back. For any reason. It's kind of a big deal.
We can't fix the airline problem or lower gas prices. But we can promise you that our experience and industry relationships help us provide you with the best journey for the best value—even if the rest of the world is a hot mess.
Combine two tours and save!
Make up for lost time by booking two or more tours! Create a seamless travel experience, continue the fun, and save $300 per person* on your second tour and any subsequent tour when you combine two or more tours in the same booking.
Why book more than one tour?
Save time — when you combine two or more tours, you can truly experience the culture, culinary traditions, and history of multiple destinations in the same trip.
Save money — not only will you save by having one intercontinental flight, but you will also save $300 per person** on your second tour and any subsequent tour!

COLORS OF NEW ENGLAND with HERITAGE OF AMERICA
The east coast of the United States is steeped in American history and natural beauty, and with these two tours, you can see it all. From the rugged, beautiful coasts of Maine down to the historic fields of Gettysburg, you can see the roots of America laid out before you.
HIGHLIGHTS:
Boston • Woodstock • Quechee Gorge • Stowe • Ben & Jerry's Ice Cream Factory • Rocks Estate • North Conway • Kancamagus Highway • Lake Winnipesaukee Cruise • Coastal Maine • Lobster Dinner • Philadelphia • Gettysburg • Harpers Ferry • Shenandoah National Park • Charlottesville • Monticello • Colonial Williamsburg • Arlington National Cemetery • Washington, D.C. • Smithsonian Institution • Mount Vernon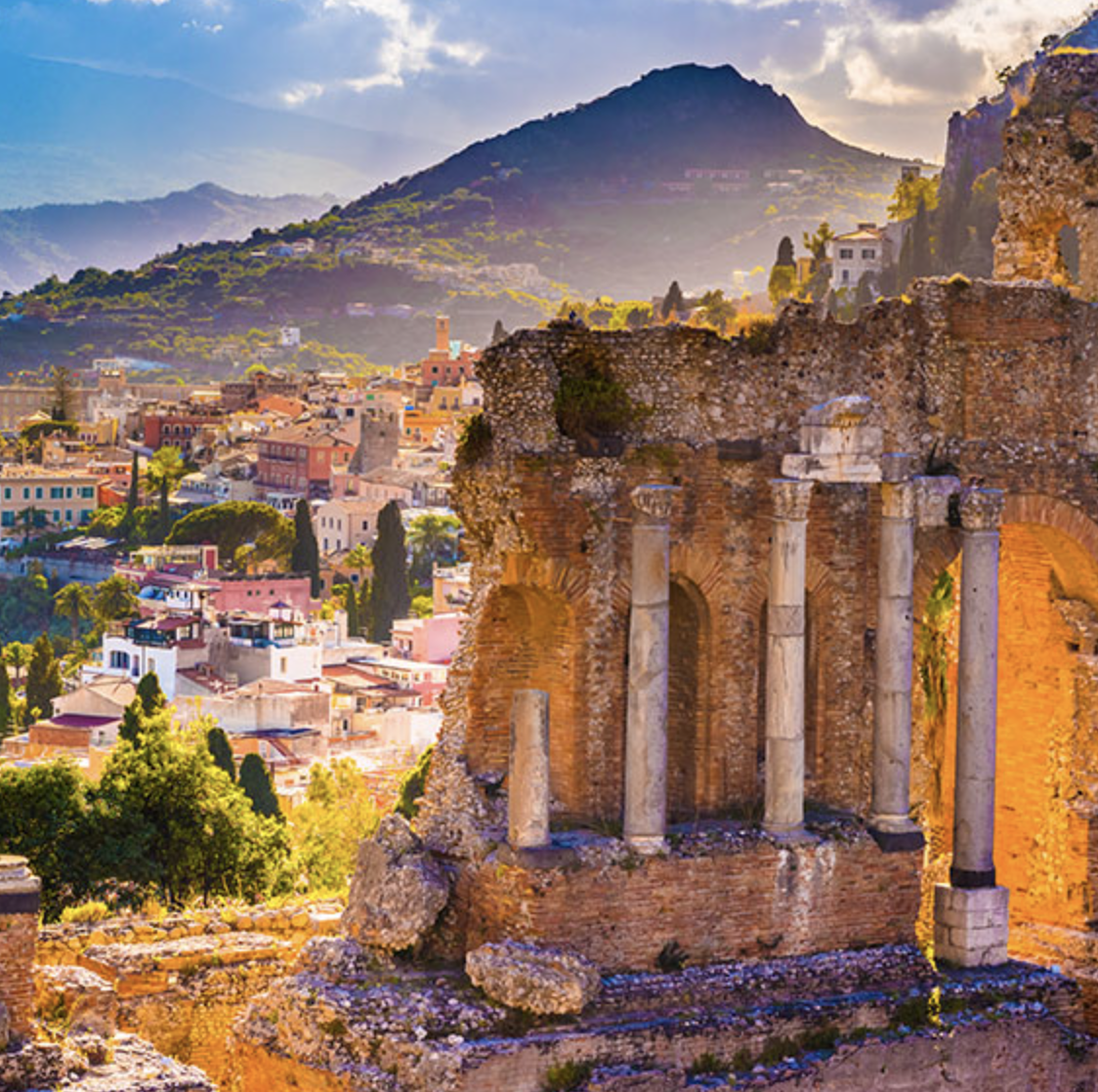 SOUTHERN ITALY & SICILY with TUSCAN & UMBRIAN COUNTRYSIDE
Say Ciao to more of Italy! Italy has so much to explore, so why not pair your Italian coastal experiences of our Southern Italy and Sicily tour, with our tour to the beautiful rolling hills of Italy in Tuscany and Umbria.
HIGHLIGHTS:
Palermo • Monreale • Agrigento • Valley of the Temples • Mt. Etna Volcano • Giardini Naxos • Taormina • Matera • Pompeii • Sorrento • Amalfi Coast • Rome • Orvieto • Spoleto • Olive Oil Mill • Cooking Class • Assisi • Home-Hosted Lunch • Winery • Pienza • Orcia Valley • Bagno Vignoni • Pecorino Cheese Farm • Siena • Florence • San Gimignano
PLAINS OF AFRICA with EXPLORING SOUTH AFRICA, BOTSWANA & VICTORIA FALLS
Is South Africa on your bucket list? The incredible wildlife, natural wonders, and thriving cultures are like nowhere else in the world. Why not increase your chances of seeing the "Big 5" and experience game drives in Zimbabwe, Botswana, Kenya, and Tanzania.
HIGHLIGHTS:
Nairobi • Aberdare National Park • Shaba National Reserve • Samburu National Reserve • Sundowner • Lake Nakuru • Masai Mara • Karen Blixen Home • Amboseli National Park • 11 Game Drives • Africa's "Big 5" • Cape Town • Table Mountain • Cape Winelands • Pilanesberg National Park • Victoria Falls • Chobe National Park • 9 Wildlife Safaris
Take Advantage of Collette's Amazing Black Friday Promo & Start with Your Guided Trip Today! 
Images courtesy of Go Collette
All rights reserved. You are welcome to share this material from this page, but it may not be copied, re-published, broadcast, rewritten or redistributed.